Black Loyalist Heritage Centre 
Temporary Closure
Due to the rise in COVID-19 cases in the province, and for the safety of our visitors, community and staff, the Black Loyalist Heritage Centre will be closed to the public effective immediately. During the closure, we will still have virtual tours available to book. We will continue to reassess the situation, and hope to reopen soon. Thank you for your understanding and continued support, and we hope everyone remains safe and healthy.
For the most up-to-date information on COVID-19 and Nova Scotia's response, visit novascotia.ca/coronavirus.
Grounds
Due to the rise in COVID-19 cases and for the safety of our community and staff, we ask that only those from our local municipality visit the grounds of Black Loyalist Heritage Centre.  While enjoying fresh air and exercise on our grounds and trails, we remind everyone to follow NS Public Health's guidelines and restrictions regarding physical distancing, mask-wearing and gathering limits. Thank you for your understanding and continued support.  By working together, we can ensure that everyone remains safe and healthy.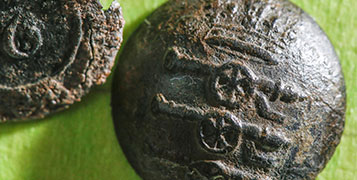 Discover their stories
Enjoy the view of Birchtown Bay when you climb up the Shaw Turret, which commemorates all Black Loyalist communities in Nova Scotia. Enter the Centre's Lindsay Gallery and immerse yourself in the multimedia presentation of the Black Loyalist journey from Africa to the American colonies, then to Nova Scotia and back to Africa. Explore the virtual copy of the Carlton's Book of Negroes and search for an ancestor who may have experienced part of this incredible journey.

Hours
Monday to Friday, 10:00 am to 4:00 pm.
At this time we are encouraging those looking to visit to call ahead and book a tour. You can call 902-875-1293, or e-mail reception@blackloyalist.com.
African Heritage Month is this February! Be sure to join us on Facebook for a live stream of our proclamation on February 4th at 10:00am.
Admissions
Adult $9.20
Senior (65+) $5.75
Child (6-17) $5.75
Child (5 & under) Free
Family (max 2 adults & 3 children) $23.00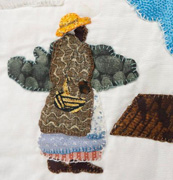 We are pleased to announce that we are now booking virtual tours and presentations.
Create a virtual quilt square that will tell us about your experience and how this story has impacted you.
Be Social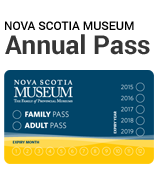 Unlimited Visits
Come for an hour or stay for the day.  The choice is yours with a Nova Scotia Museum Annual Pass.